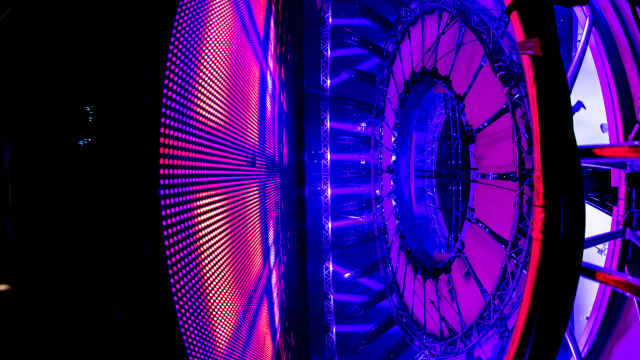 Do you have a remaining balance on your prepaid card after the event?

Refund requests available from Wednesday 18 March 2020 until Friday 17 April 2020. Costs will be 2 EUR per refund.
Coronavirus COVID-19
GIVEN THE CURRENT SITUATION, THERE IS NO REASON TO EXPECT THAT REVERZE WILL NOT BE ABLE TO TAKE PLACE

We are being advised by the competent authorities and are following their instructions with care.

Currently, no specific measures are required by the public authorities.

The medical services on-site will remain in close contact with the authorities and relevant organisations and will keep a close eye on the situation.

It is important to follow the standard measures recommended by organisations such as the WHO that apply to all viruses that can cause flu and colds: wash your hands regularly, use paper tissues, sneeze and cough into the crease of your elbow. We will also communicate these recommendations.

For personal hygiene and prevention, it is allowed to bring a small tube of disinfectant gel to the venue (max. 100 ml).

MORE INFO
- Coronavirus COVID-19
- World Health Organization
This year we will work with a new payment system. You don't need to buy drink tokens anymore, you must pay directly at the bars or food stands. Just pay cashless and even contactless at every point of sale with your bank card.

The following payment methods are possible: Maestro, Bancontact, Visa and Mastercard.

If you only have cash and you don't have any of the above types of bank cards with you, you can go to a Prepaid Point and top-up ('put money on') a Prepaid Card. The minimum amount to top-up a Prepaid Card is € 10,00.

If you want to re-upload your card, the minimum amount is € 5,00 per top-up. You can check the balance of your Prepaid Card at every terminal at the bars.
Eco Token
Become part of a cleaner environment and make Reverze more sustainable by recycling our plastic bottles and cans together!

We would like to ask everyone to keep the venue clean and to help us recycle as much as possible. This is why the eco token system will be introduced at Reverze.

When entering the venue, you will receive 1 free eco token. Please read carefully how this will work. Read more about the why and how here.
ÖFFNUNGSZEITEN REVERZE
20:00 – 07:00 Uhr

EXIT = NO RE-ENTRY!

Stellst du sicher, dass du rechtzeitig ankommst. Die Türen sind bis 02:00 Uhr geöffnet.

The story of enlightenment begins here, confronting the true power of perception.

Tune in to the official timetable of Reverze - Power of Perception.
Am Sportpaleis & Lotto Arena stehen ausreichend Parkplätze zur Verfügung. Bitte folgst du den Anweisungen der Parklotsen.

Für detaillierte Parkinformationen, klickst du hier.

SCHLIESSFÄCHER
Während des Events stehen Ihnen Schließfächer zur Verfügung. Die Vermietung von einem Schließfach kostet 6 EUR für ein normales Schließfach und 8 EUR für ein großes Schließfach.

Wir empfehlen, ein Schließfach mit Freunden zu teilen, um Kosten und Platz zu sparen.

Download the official app by Woov now and make sure to create and share your personal timetable.
ZAHLUNGSMETHODEN
Kein Geldautomat steht bei Reverze zur Verfügung. Diese Karten nehmen wir an: Maestro, Bancontact, Visa and Mastercard.
Wenn du dein Ticket kaufst, musst du den allgemeinen Bedingungen zustimmen. Wenn du das nicht tut, wirst du kein Ticket kaufen können.

Bitte liest du die allgemeinen Bedingungen HIER.